Welcome to SPCT 2022
The 2022 2nd International Conference on Signal Processing and Communication Technology(SPCT 2022)is to be held on December 23-25, 2022 in Harbin, China. SPCT 2022 takes "bringing together global wisdom in scientific innovation to promote high-quality development" as the theme and focuses on cutting-edge research fields including Signal Processing, Communication Technology and Big Data. This conference aims to boost development of the Greater Bay Area, expand channels of international academic exchange in science and technology, build a sharing platform of academic resources, promote scientific innovation on the global scale, improve academic cooperation between China and the outside world. It also aimsto encourage exchange of information on research frontiers in different fields, connect the most advanced academic resources in China and abroad, turn research results into industrial solutions, bring together talents, technologies and capital to boost development.

Full Paper

Submission Date

nov. 25th, 2022

Final Paper

Submission Date

Dec. 11st, 2022


Registration

Deadline

Dec. 13rd, 2022


Conference

Dates

Dec. 23rd-25th, 2022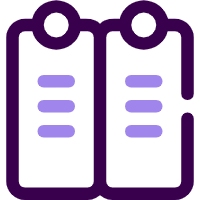 Please refer to our call-for-paper page for paper submission information.
Supported by: